Organizing Committee Members Series of - Spine Congress Conferences
International Committee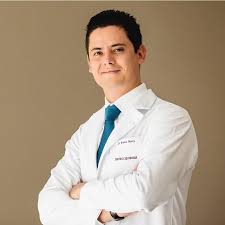 Neurosurgeon
Beneficencia Portuguesa Hospital
Brazil
Breno Nery(Biography)
Breno Nery M.D. is a neurosurgeon at Beneficencia Portuguesa Hospital (Ribeirao Preto – Brazil) and PhD student at the Medical School of Ribeirão Preto (Ribeirao Preto – Brazil). He received his M.D. from Universidade Federal de Goias (Goiania – Brazil) and did his residency program at Heliópolis Hospital (Sao Paulo – Brazil). He is interested in General Neurosurgery and especially in Skull Base and Vascular Surgery. Breno had the opportunity to travel the world to learn with the most skilled surgeons in the field. He did his visiting Fellowship in Skull Base Surgery with Professor Madjid Samii (Hannover – Germany) and his Observership focused in Skull Base Surgery and Vascular Surgery with Professor Saleem Abdulrauf (Saint Louis – USA). He also did an Observership focused in endoscopic surgery at Brigham and Women's Hospital (Harvard Medical School) under the guidance and orientation of Professor Edward Laws, as with Professor Ossama Al-Mefty focused in skull base pathologies. Breno Nery M.D. was honoured with the first place at Brazilians' Board Exam (Brazilian Neurosurgical Society). Dr. Nery authored and co-authored 13 book chapters and 17 peer-reviewed articles. He is currently a member of the Brazilian Neurosurgical Society and the Walter and Dandy Neurosurgical Society.
Breno Nery(Research Area)
Spinal Cord Diseases, Cervical Arthrodesis, Herniated disc, and Spinal Diseases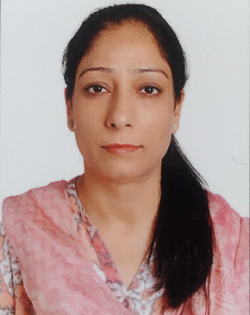 Assistant Professor
Yenepoya deemed to be University
India
Mudasir Rashid Baba(Biography)
Mudasir Rashid Baba is a Paediatric Physical Therapist, Assistant Professor and Researcher in Yenepoya deemed to be University, Mangalore, Karnataka, India. Involved in clinical trial studies on human participants as dictated by the guidelines of the world Medical Association (WMA), Declaration of Helsinki as a statement of ethical principles involving human participants. Massive amount of contribution and served as principal investigator in inter departmental research team like oral cancer, ethical issues in cancer, postural deformities in pre menarche age, determine the quality of life issues with standardised tools and setting the Rehabilitation protocol. She is having several publications in high impact journals and she is reviewer of Journal of Turgut Ozal Medical Center, Turkey journal. She is the team rehabilitation member of Rehabilitation association for hematopoietic cell transplant, United Kingdom, https://rahct.org.uk/ .She also a life time member of Indian association of physicaltherapists.She sees and treats paediatric and adult Spinal Disorders and paediatric neurological disorders. She has special interest in Ethical issues related to research and patient care. She persistently serves to Centre for ethics Yenepoya deemed to be university as an ethics committee member and lecturing ethical principles to medical fraternity. She enthusiastically contributes in physical therapy and bioethics research by enriching patient care literature with her original research.
Mudasir Rashid Baba(Research Area)
Paediatric and adult Spinal Disorders and paediatric neurological disorders